Global Media: Covering the Institute's
Approach to National Security and Peace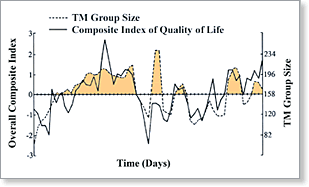 Research shows that the Invincible Defense Technology reduces crime, violence, terrorism, and even open warfare
An editorial coauthored by Institute director Dr. John Hagelin showcases a scientifically confirmed means to create national security and peace and has appeared in dozens of journals and publications around the world in recent months, creating keen interest among military leaders. Authored by Dr. Hagelin, Major General Kulwant Singh (ret.), and Dr. David Leffler, with ongoing support from Institute staff, the editorial describes the Invincible Defense Technology — the collective practice of advanced technologies of consciousness by large groups of peace-creating experts in order to create coherence in national consciousness — and then considers how this approach could resolve specific conflicts in different nations and regions worldwide (see, e.g., www.morungexpress.com/analysis/9996.html). These editorials have won a global audience and have been published so far in The Huffington Post, Alarabiya, The Seoul Times, Aljazeera Magazine, PakTribune, Congo Forum, Sri Lanka Guardian, Pakistan Daily, The Bottom Line, Arab News, Pakistan Link, Middle East Online, Hi Pakistan, Soldier of Africa, Frontier India Strategic & Defense, Sentinel Review, Congo Watch, Beirut-Online, India Defence Consultants, The Pakistani Spectator, Senegambia News, Fiji Daily Post,News From Bangladesh, Muslim.net, Intent, United News Network, News Wing, Muslim World Today, Sinhala, MEPeace, Southern Asian Outlook, Northern News Lines, Sudan Watch, Blitz, New Age Islam,The Earth Times, Newstrack India, Uganda Watch, The Morung Express, Chowk, and Islam and Muslims.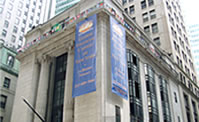 The International Center for Invincible Defense
These editorials are also supporting the work of the International Center for Invincible Defense in New York (see the Center's comprehensive new website at www.InvincibleDefense.org). The Center is the international headquarters for a global initiative to implement the Invincible Defense Technology in every country. Dr. Hagelin, who is the Center's executive director, said that the collective practice of the Invincible Defense Technology by these large groups would enliven the Unified Field — the most fundamental and powerful level of nature's functioning. As more than 50 research studies have confirmed, the positive, coherent influence created by these groups will calm hostilities and effectively prevent any attack on the nation.